Bountiful. Taylorsville. Herriman. Utah Pediatric Dentists have Three Locations.
Going to the dentist can be a scary experience for kids… but… it doesn't have to be.
There is a better way to handle pediatric dentistry. When you trust specialized dentists who have spent numerous years only working with pediatric patients, you are choosing the very best option for your child.
A Word from Dr. Jason:
"We believe that every child should be given the opportunity to enjoy their trip to the dentist. We've gone the extra mile to help make that happen."
– Dr. Jason Horgesheimer DDS
Hear What Our Clients Say…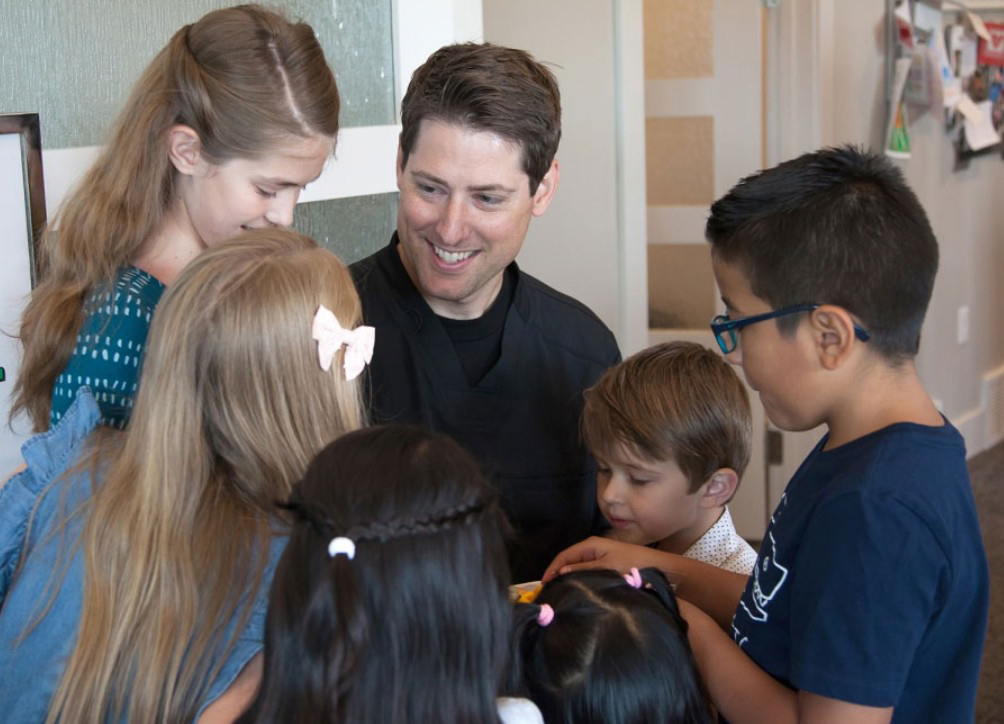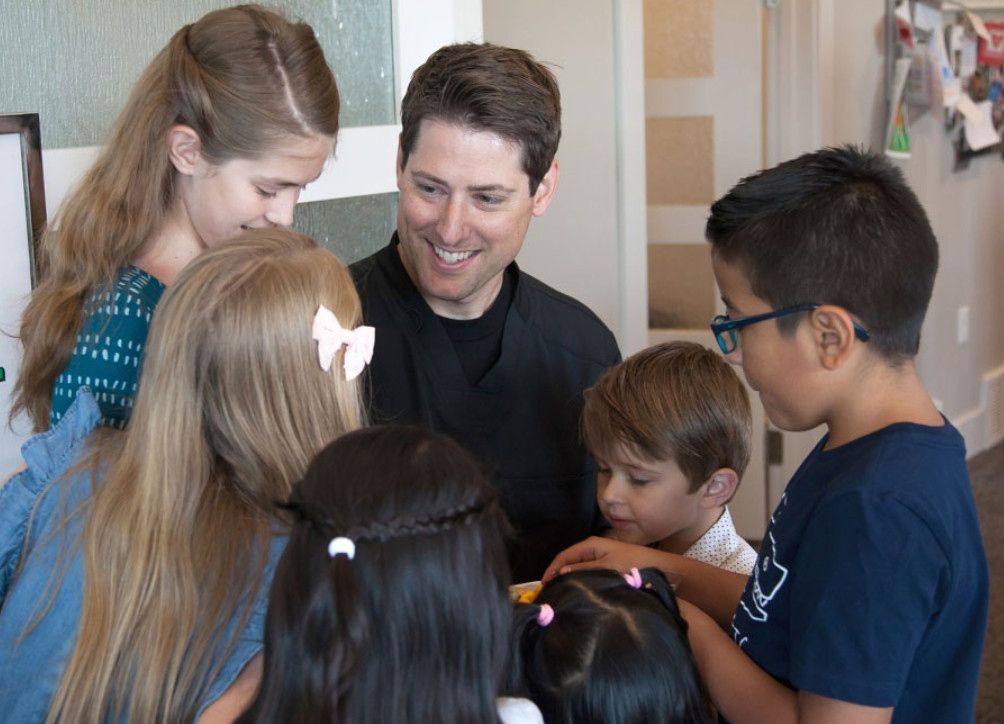 "We love Dr. Chuck! My kids had their 6-month cleanings today and all morning they kept asking when we were leaving to go see Dr. Chuck. They even made up a cute song about it haha! The kids always come out with a huge smile on their face. In the words of my 6-year-old: he is the nicest and funniest dentist I have ever met!"
A Way for Kids to Stay Comfortable During Dental Work
Let's face it, the dentist is not every kid's cup of tea. In fact, there are many kids who hate when it's time to go to the dentist. Kids who are too nervous or are unable to cooperate often find great success with sedation dentistry.
Fun. Soothing. Inviting. From the moment your child walks through the door at one of our Utah Pediatric Dental offices, they will be immersed in an atmosphere designed to be comfortable for kids. Children have entertainment available at every step in the process from the iPads for them to play with in the waiting room to flat-screen TVs playing movies in the ceiling during their dental procedure – yeah…we've got them covered.
All kids react differently to pediatric dental treatments. While some are eager to jump in the seat and stay calm throughout their dental work, there are just as many, if not more, who are apprehensive and experience anxieties with dental work. Some children, especially those who suffer from sensory disorders, are overwhelmed with dental procedures. No matter what the reason is, at all of our pediatric dentist offices in Utah we provide several levels of sedation dentistry for children.
Our staff works together as a family, and we are ready to welcome your family into to one of our offices today. You will find a variety of pediatric dental services offered at our four different office locations in Bountiful, Taylorsville, and Herriman.
Laser Frenectomy
Does your child have a tongue tie? How about a lip tie? Are you concerned about your child's lip or tongue tie? If you have questions or you have been told by another dental health professional that your child needs a frenectomy – or tongue/lip tie release – you've come to the right place.
Dental Sealants
When it comes to the management of you and your family's health, taking the preventative approach to care is always the best option. At Utah Pediatric Dentists – we provide preventative pediatric dental services. One of the most popular and effective preventative dental treatments for children is the application of dental sealants.
Pulpotomies
Sometimes when removing a cavity from a primary or baby tooth, the pulp (bundle of nerve endings inside the tooth) may become exposed. The infected pulp must be removed and this procedure is known as a pulpotomy. If there is any remaining healthy pulp, it is then treated with a clinically tested medication that will provide long term healing.
Composite Fillings
They brush their teeth three times per day. Floss twice per day. Yet, still, your child ends up with a cavity. Don't worry, it happens to most of us. Come to one of our pediatric dental offices in Bountiful, Taylorsville, Stansbury Park, or Herriman for composite fillings that look just like natural teeth.
Dental Crowns
When tooth decay or damage is extensive enough that a composite filling cannot fix the tooth, the child may need a dental crown. A cap is specially formed to fit the child's tooth. Once the crown is ready, it is set onto the tooth and sealed off to protect it. Utah Pediatric Dentists provide dental crowns for children
Extractions
 Child tooth extraction is a dental procedure that's known to create anxiety in children. Utah Pediatric Dental teams are ready to assist your child with entertainment or sedation to keep them relaxed during permanent and baby tooth extractions.
Sedation Dentistry
Perhaps the biggest advantage we can offer as specialized pediatric dentists is the ability to offer safe and effective sedation. We offer four different types of sedation dentistry to ensure that every child has the opportunity to enjoy their dentist appointment.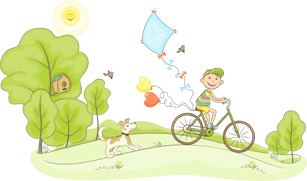 Bountiful. Taylorsville. Herriman.
With Three Convenient Locations – the Families at all Our Pediatric Dentist
Locations in Utah are Ready to Melt the Stress Away from Dental Visits for Your Children. 
Come in for a tour of the amazing renovations at our offices.
Call and make your child's appointment today!
Children's Dental Blog and Community News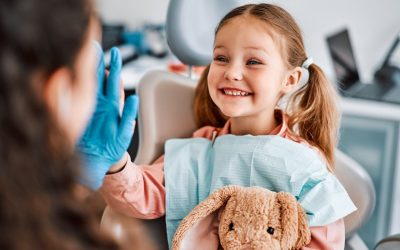 At Utah Pediatric Dentists, our team is committed to creating a comfortable and kid-friendly environment while offering a comprehensive range of services to ensure your child's smile stays healthy and bright. While our Sedation Dentistry and Frenectomy are among our...
Years Combined Experience
Don't Wait Any Longer!
Schedule Your Child's Appointment Today