South Davis County Pediatric Laser Frenectomy Services
Does your child have a tongue tie or lip tie? According to the latest research in oral myofunctional therapy, sleep medicine, and orthodontic literature, untreated tongue and lip tie conditions can contribute to several different growth/development and health issues, including:
Poor feeding in newborns

Breastfeeding troubles

Difficulty with and picky eating in young childhood

Digestive problems

Poor facial and jaw development

Malocclusion or an improper bite

Speech issues

Mouth-breathing

Obstructive sleep apnea (especially in the case of tongue tie)
What is a Frenectomy?
A frenulectomy or frenectomy is a surgical procedure that involves the removal of one or both frena from the mouth.
What is a frena you ask? Connective tissue membranes inside of the mouth that connect one surface to another are called frena or frenum. Inside of the mouth, there are the following three primary types of frena:
Lingual frenum: this is the thin tissue in a vertical band that serves as the connection between the tongue and the bottom of the mouth.
Labial frenum: this is the connective webbing that attaches the gum above the front two teeth and the gum below the bottom two front teeth to the upper and lower lips.
Buccal frenum: these are thin strands of tissue that serve as the connections between the gums and the inside of the cheeks.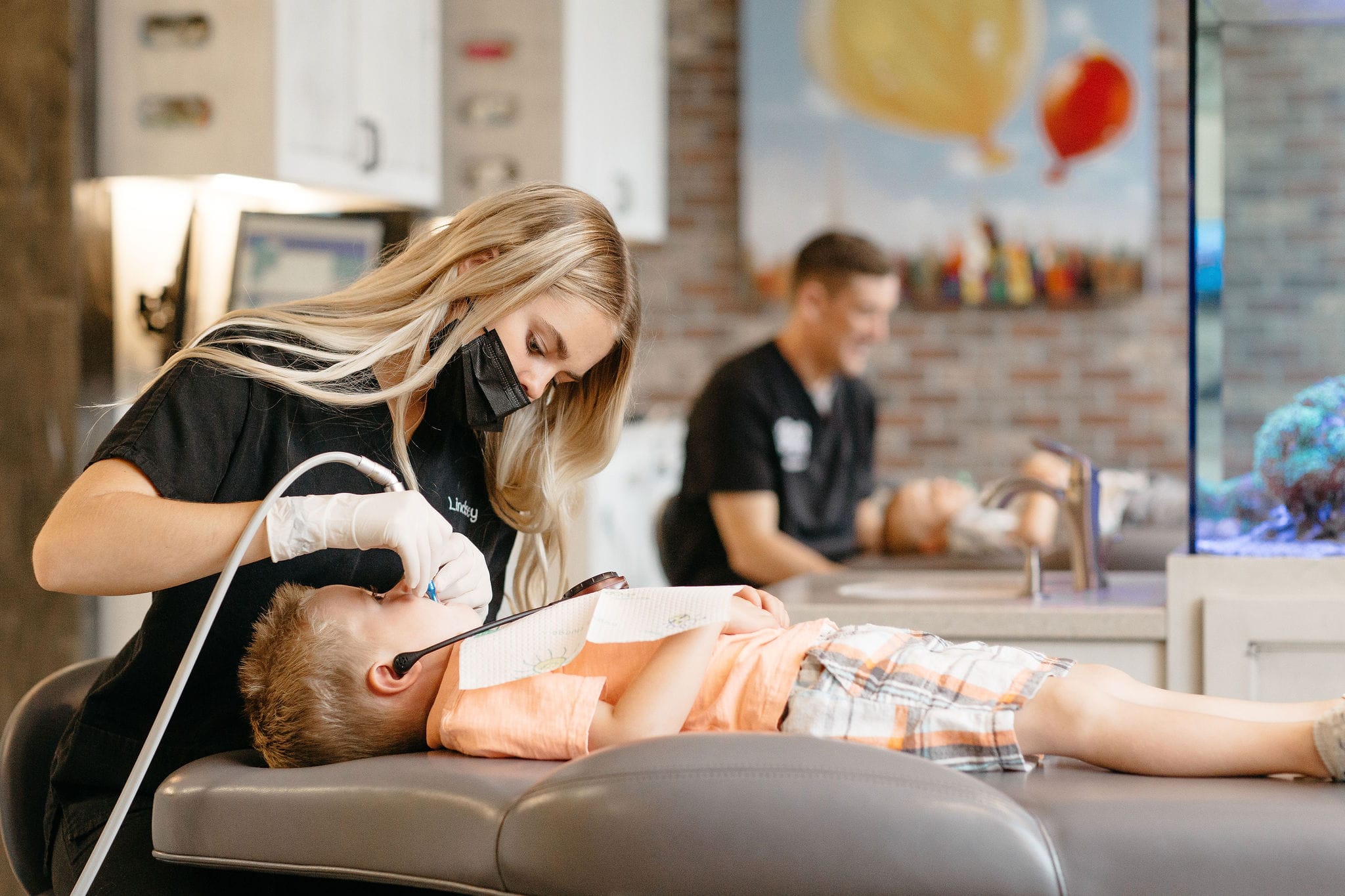 Experience and the Right Tools Guide Our Laser Frenectomies
At South Davis Pediatric Dentistry, parents, pediatricians, and lactation specialists trust us to provide the safest and most-effective laser lip and tongue tie treatments.
It doesn't matter if it's the treatment of an infant tongue tie or a lip tie baby is dealing with, we are the most experienced laser frenectomy pediatric dentist in the South Davis County area, and people travel from hundreds of miles for our safe and effective frenulum cut laser procedures.
Not only do our compassionate pediatric dentists have years of experience with laser treatment for upper lip tie and tongue tie release, but our pediatric dental practice has also invested in cutting edge soft tissue dentistry equipment, the CO2 laser from LightScalpel.
How Does CO2 Laser Frenectomy Treatment Compare to Other Methods?
Burning versus vaporizing. That's the CO2 laser frenectomy difference. Unlike a diode laser which effectively "burns" the soft tissue away, the LightScalpel CO2 laser "vaporizes" the tissue. As a result, the treatment is much more gentle on the body as it does not cause damage to surrounding tissues or generate heat. Therefore, there is less discomfort experienced by the child during the healing phase.
Risks and complications are further reduced by the use of CO2 lasers for frenectomies, as there is very little to no bleeding that occurs afterward because it essentially "seals" the surrounding minor capillaries and serves as a cauterizer for the wound while it works. If and when minor bleeding does occur, the CO2 is able to help stop the bleeding by sealing it back up.
Furthermore, there is very little risk of infection, because the CO2 laser "disinfects" the wound. In contrast, when scissors or scalpels are used, the bleeding is expected, and the entire tongue or lip tie may not be able to be released. Save your child the discomfort and risks that come with the expected bleeding and sutures/stitches that are required following a scissor or scalpel tongue clipping or lip tie surgery.
Healing from Laser Frenectomy Pediatric Dentistry Treatment
What is normal when it comes to healing from a lip and tongue tie release? It's important as a parent that you understand what to expect and how to tell if your child's lip or tongue tie release has healed well or reattached.
After the frenectomy procedure, the frenulum should reform, but with less restriction. Immediately following the laser treatment for upper lip tie or tongue tie, there will be a visible wound in a diamond shape. It's this very diamond that will allow more mobility. What we don't want is for the bottom and top or the sides of this diamond shape to attach to each other during the healing phase, as this would result in a tight or shortened frenulum and little to no change.
Our goal is that the frenulum reforms in a manner that provides greater mobility of the lip or tongue. What you want to watch for is the wound to essentially "fill in" with a new, longer, frenulum that provides greater mobility. During this healing phase, you can expect the diamond to turn white, yellow, and greenish, but it's important parents realize this coloration is not a sign of infection, rather it's the appearance of a wound healing inside of the mouth and it's completely normal. Effectively, it's a "wet scab". The entire healing process may take weeks and sometimes involves the collaboration from body workers or lactation consultants.
Thousands of Parents Trust Us for Laser Frenectomies. You Can Too
When you choose our pediatric dentist for laser frenectomies, the care and attention we provide for your child do not end after you leave our office.
Frenectomy follow-up is a crucial factor that will determine the overall outcome of your child's procedure. In addition to effective wound management and follow-up treatment, we go the extra mile to educate our patients on the importance of post-frenectomy lip and tongue tie exercises and stretching, which are needed after a tongue and lip tie release for the best success.
From a lip tie newborn to a lip tie toddler or tongue tie adolescent, we use the state-of-art LightScalpel CO2 Laser to provide frenectomy procedures to pediatric patients of all ages.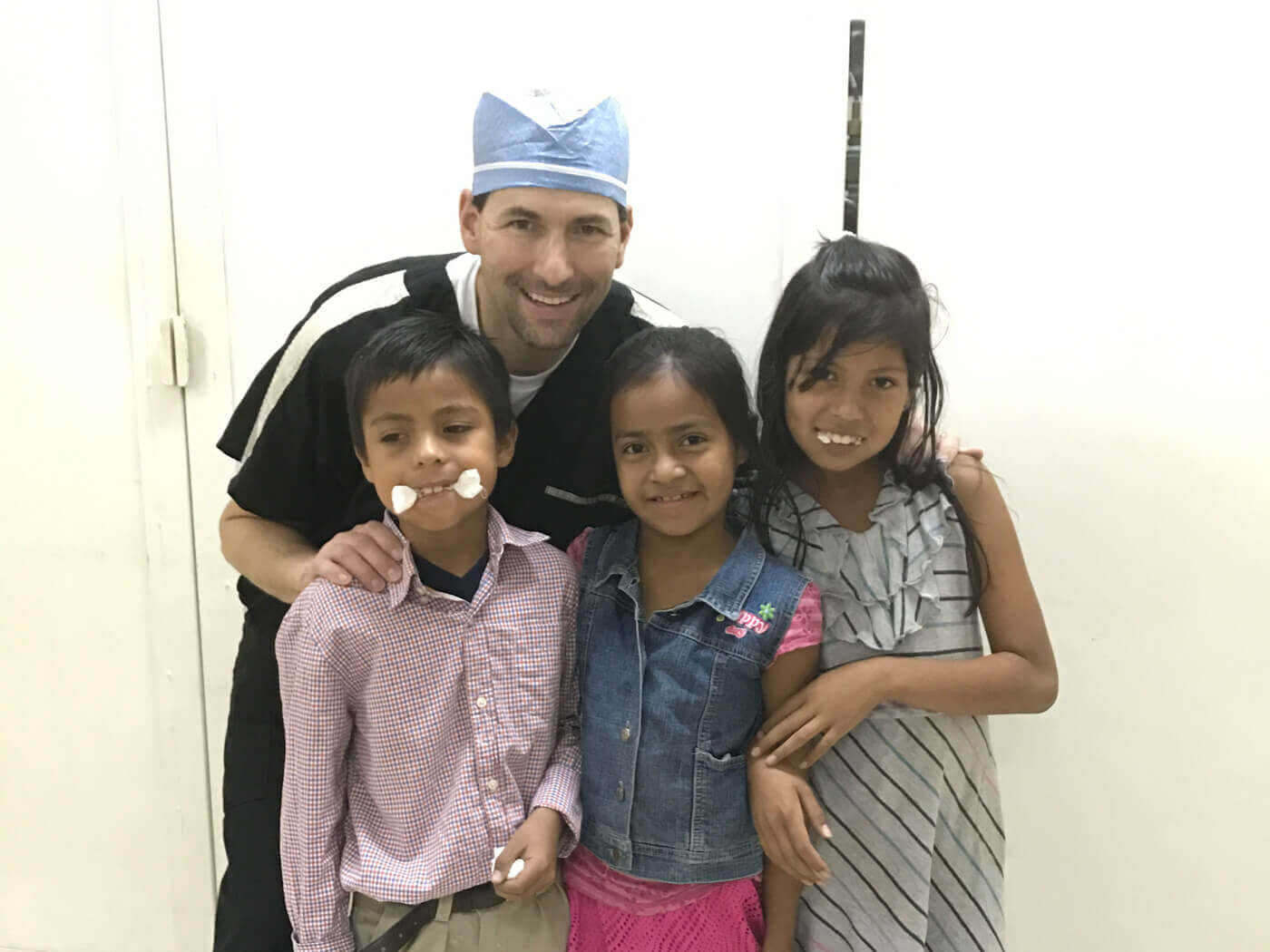 You Deserve a Holistic Approach to Laser Frenectomy Services
If you are a mother who is struggling to feed a newborn or infant who is having difficulties with breastfeeding due to either a lingual tongue tie, maxillary lip tie, or both – when it's possible we also want to work with your lactation consultant post-procedure to ensure you're able to establish proper feeding routines with your child.
If your child has a tongue and lip tie, or just one of the two, we are here to provide the laser frenectomy services you need at our pediatric dentistry.
Over the years, hundreds of pediatricians and lactation specialists throughout Davis County in Bountiful, Centerville, Farmington, and Kaysville trust us for their patients' needs, as evidenced in hundreds of referrals per year. You can trust us too.
Call us today at (801) 294-8880 to set up an appointment. We can't wait to hear from you!